The year 2020 gave aspiring authors a chance to be more productive by relaxing at home. COVID-19 taught us how self-love is essential. It taught us to give time to focus on what we want to pursue in life. In search of excellence, authors started to opt for exciting and noteworthy trends in the publishing industry. The specifically-opted trends change the way how the publishing used to evolute, offering great insights to the future and preparing the authors for a shift in the landscape. The industry is adopting a dynamic culture, as it stands in a quantum state of evolving or staying the same.
Ascension of Independent Bookstores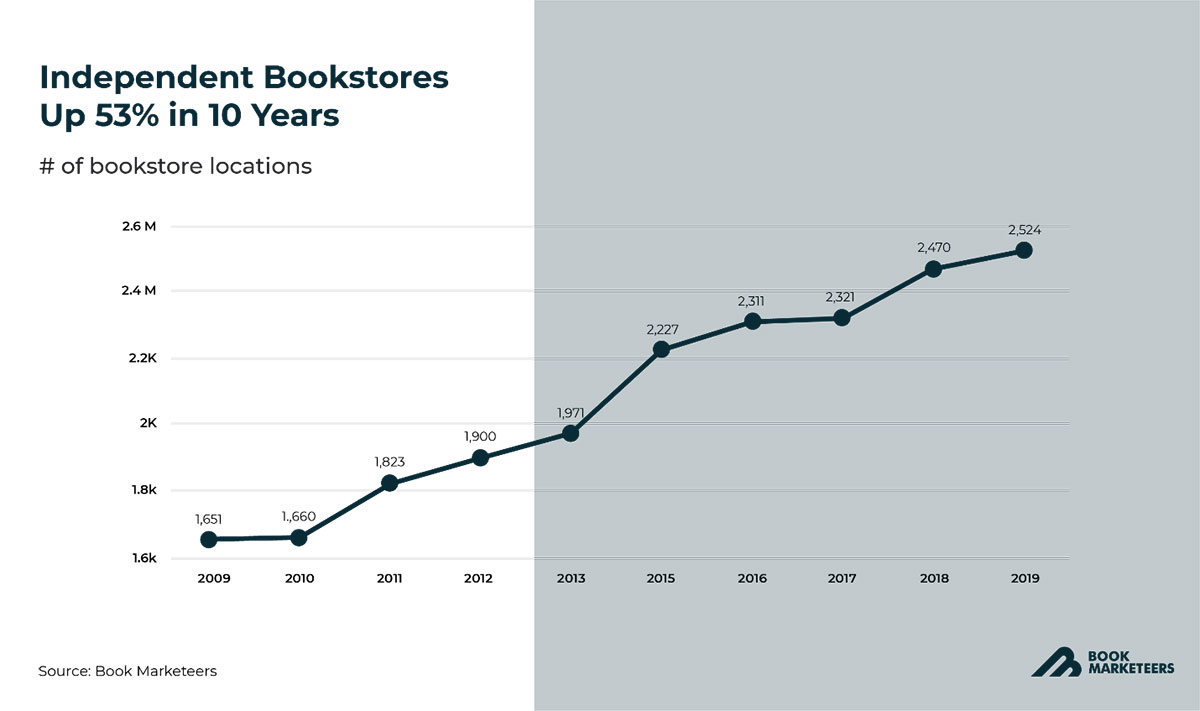 Data: (American Booksellers Association)
According to the American Booksellers Association, one of the insights indicated the reprisal of Independent bookstores by 50% across the United States. The traditional Bookstores started to get extinct by the beginning of the decade. They deteriorate year after year—mega Bookstores (like Barnes and Noble, Kindle, etc..) are clinging onto life, and independent bookstores have started to ascend. If such trends are being followed periodically, we may be looking forward to seeing the mass-market shift towards convenient and cheaper platforms like ( Amazon, Lulu, and iBooks); which will further cause a decline in the retail publishing sector. Smaller Bookstores are in-line with online media to offer more human, authentic interaction. Publishers are taking advantage of this by investing in relationships and community-building, targeting independent bookstores as a third-wheel to build deeper connections, as well as brand and author loyalty.
Audiobooks replacing E-Books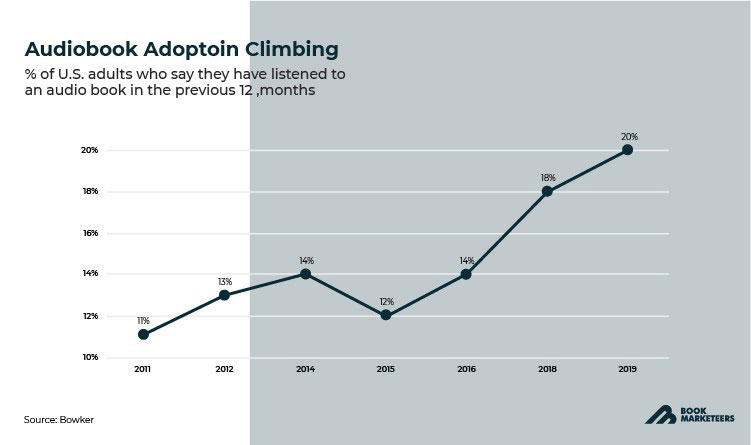 Data: (Pew Research Center)
We live in an era where podcasts and music streaming are being listened to more often. Similarly, young adults prefer audiobooks over E-Books. This could be a sharp transition that could make E-books leads obsolete. Adults graduating from their colleges and stepping into a highly competitive era have a hard time using their smartphones except for work purposes. Modern corporate life requires more traveling to give the young leaders a sense of entitlement; this is why they can't spend much time reading, which gives rise to the need for audiobooks. Nevertheless, nearly all consumers carry a smartphone in their pocket now, it's not surprising that we are using those devices to consume various media through audio.
Novels losing their Charm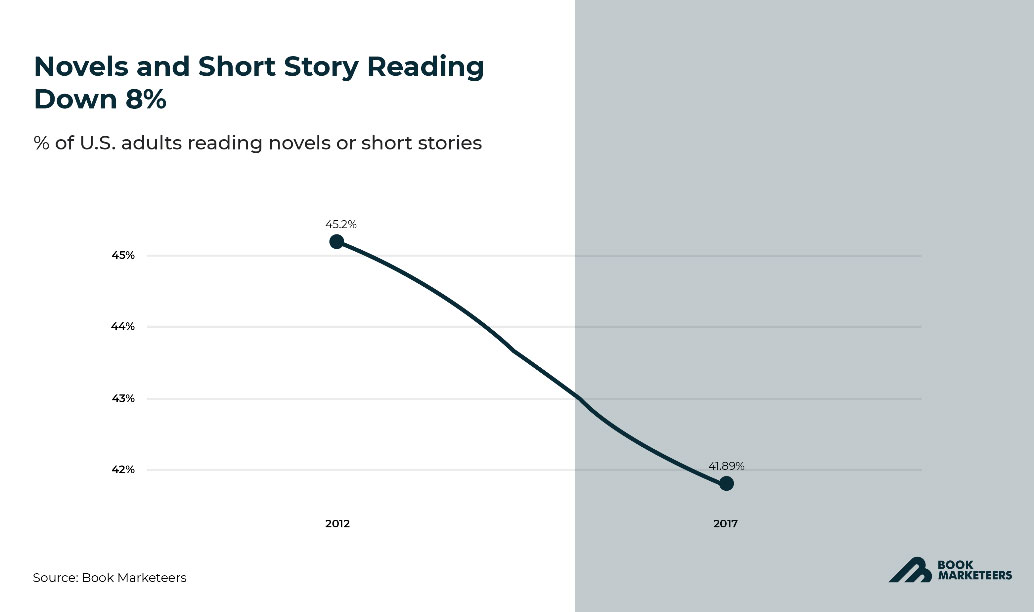 Data: (National Endowment for the Arts)
One of the most unusual and penetrating trends for the publishing world is adults declining to read novels (including short stories). This tendency is serving as an ideal key performance indicator of the transition in the preference of consumers. However, it could be a little bit early to draw any conclusions from it. People prefer the trends mentioned above, which is also evident from the statistics shown in the data represented. There is a possibility that reading for pleasure might be losing its popularity. Streaming services (like Netflix) now take up an estimated 5 hours of the average American's day, drawing conclusions that people prefer visuals and audio formats of whatever content they like. Much of the video content being produced is based on literary work adapted for video formats, which could become an increasingly large revenue opportunity for publishers who want to position their strategy around publishing and licensing stories well-suited for streaming video.